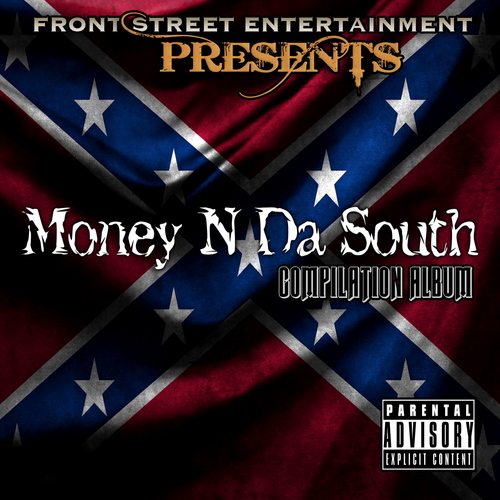 Atlanta Based, Front Street Entertainment re-issues the Money N Da South 2014 Compilation.  According to a conversation I recently had on instagram with the company, "Another version leaked a year ago, some kind of way.  So we re-issued out a week ago with all new songs."
If you miss that old Southern vibe Atlanta came out with in the early 2000's, then you'll appreciate this album.  The compilation features tracks from J Bo and Sean P(of YoungBloodZ), Sleepy Brown, Khujo Goodie, Slimm Calhoun, Bohagon, and more!  DJ Boz and Atlanta's Streetz 94.5 Pezo also made noise on the compilation.
According to Front Street's
Website
:
Considered by many as one of the chief architects of the Atlanta sound, Front Street Entertainment has produced, engineered, and discovered many of the artists who have laid the foundation for the city's monumental rise to power. Superstar talent such as Outkast, Goodie Mob, Joi, Sleepy Brown, Cool Breeze, Slim Calhoun, EJ The Witch Doctor, Manish Man, Backbone, Cutty, Shawty Put (WB), Konkrete (Stankonia), Playboy Tre, Left Eye of TLC (R.I.P.), Nivea, Mark Twayne, Suga Suga (Do it With No Hands), Jazzy Pha, Bone Crusher, Lil Jon, Polow Da Don, Jagged Edge, Big Oomp, Slick Pulla, Dem Franchize Boyz, and Jermaine Dupree. Never one to boast about past accomplishments or to sit idle, Front Street Entertainment found time to work with an array of artists outside of Atlanta to include Mint Condition, Spice 1, Sunny Valentine, Too Short, Rich Boy, and others. Blessed with the type of humility often found in great ministers coupled with a grade school teacher's patience are the qualities that set Front Street Entertainment apart from their contemporaries.
Follow FrontStreet Entertainment on Twitter
© 2014, Cymandye. All rights reserved.