Mickey Factz resurfaces with this hot new single, U (Q), featuring Erykah Badu.
Produced by Blue, The Misfit.
Mickey Factz Says:

I created this record out of love. The first single off of Love.Lust.Lost.II entitled U (Q) artistically covers, with the blessings from the ever magnificent Erykah Badu, a man's devotion for the person he is engaged with. Thanks to art by Jeremy Biggers and mixing by John Stewart, Mickey cleverly maneuvers in and out of the song with ease off of the insane production from Blue The Misfit. Expect more from Mickey as he is set to embark on his tour as well as unveil his newest project entitled Love.Lust.Lost.II
After a brief hiatus, NYC Hip Hop artist, Mickey Factz is back tour!!
Check him out in a city near you!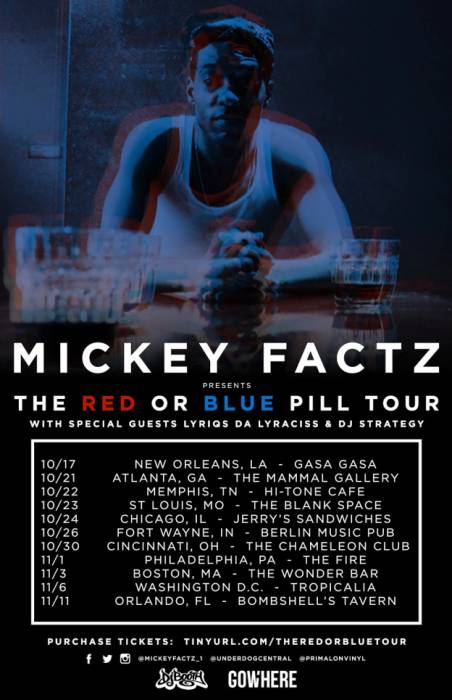 Follow on Twitter:  @mickeyfactz
© 2014, Cymandye. All rights reserved.