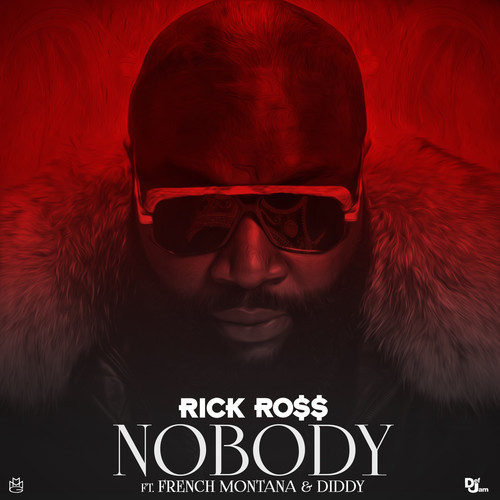 Listen to Rick Rick's Angie Martinez liberated ode to Biggie "Nobody" featuring French Montana & Diddy after the jump!
Over a year after announcing its title, Rick Ross is finally ready to release Mastermind on March 4th. "In the past year, I done seen some things, I done been through some things…so you're going to feel that passion and that aggression," Ross said in an interview last fall about the album. "I think the streets are really going to love this." Mixed by the Bad Boy himself, Diddy, Mastermind features production from the likes of Scott Storch and Mike Will Made It, with guest verses from big names like Jay Z, his former nemesis Jeezy, The Weeknd, Kanye West, Lil Wayne, Scarface and more.

One standout track on the album is "Nobody" featuring French Montana and Diddy, which is a 2014 remake of Biggie's 1997 album cut, "You're Nobody (Til Somebody Kills You.)" The first version of the Biggie track was produced entirely by DJ Enuff, and the one that landed on Life After Death also had some co-production by everyone's favorite Love & Hip-Hop ATL star, Stevie J. On Ross' version, French Montana sings the sample that Faith and Biggie sang on the original.

"I almost cried today when I heard the record," DJ Enuff says. "It reminded me of a specific time when hip-hop was filled with Biggie and I was a part of that. I love the fact that Ross, Diddy and French are reviving that element. French does an incredible job on the hook and Puff talked just enough sh*t in the beginning! Ciroc Boyz!"

– @MarisaMendez
Source: http://www.angiereview.com/rick-ross-ft-french-montana-diddy-nobody-new-music/
© 2014, @quinelleholder. All rights reserved.