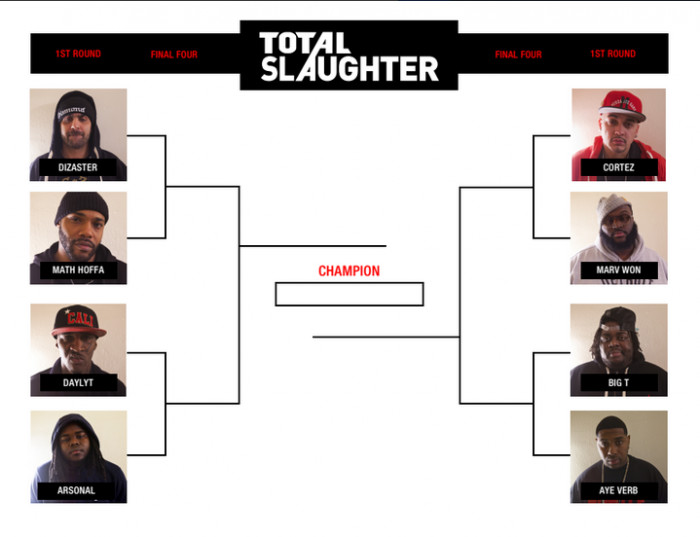 In Episode 1, eight of the world's best battle rappers check into the "House of Slaughter", along with team mentors Loaded Lux and Murda Mook. It's all fun and games from the outside, but tension rises as the hours tick closer to the first battles of the tournament. Tournament judges Slaughterhouse show up to greet contestants at the house, but when Murda Mook comes in with a surprise wild card entry, it becomes clear that no one is safe in the House of Slaughter.
Watch episode one uncensored below.
The second episode introduced us to the official stage. It also features a battle between Diaster and Math Hoffa. Also another battle between Arsonal and Dalyt.
Watch episode two battles below.
© 2014, @BWyche. All rights reserved.