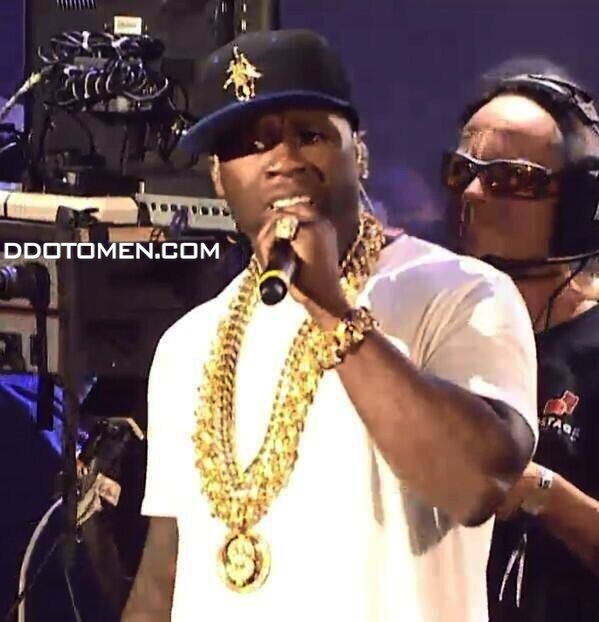 Before 50 Cent and G-Unit were making it feel like 2003 again on the Summer Jam stage, it's rumored that Slowbucks was beaten up by 50's entourage before having his chain taken due to an Instagram posting about 50's son. Just recently 50 commented on Slowbucks picture with 50's son saying, "That was a bad idea." Reports are saying that photo is the reason 50 entourage allegedly got into an altercation with Slowbucks during him & Fab's Summer Jam performance. Although the details are sketchy, no actual reports of the alleged missing chain have been confirmed there is some footage of the performance and altercation below.
UPDATED: Here is footage of Fabolous & 50 Cent performing "Cuffing Season (Remix)".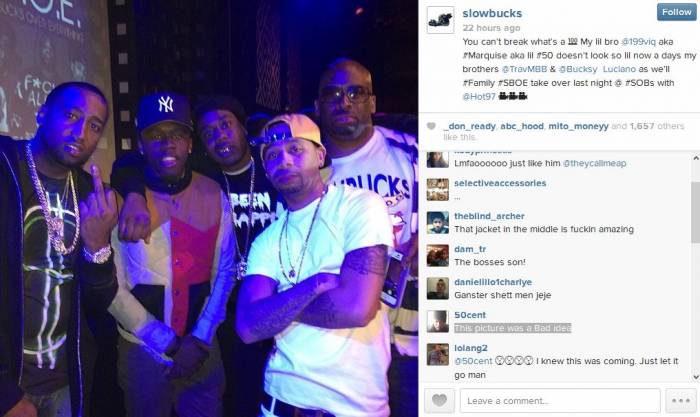 Below are some of the tweets that surfaced after the rumored altercation happened.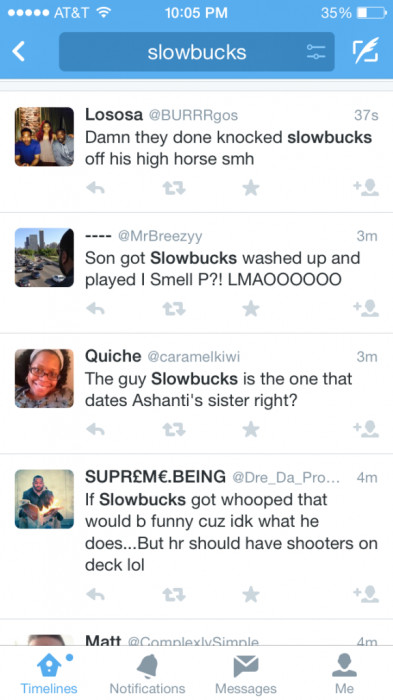 © 2014, miixtapechiick. All rights reserved.