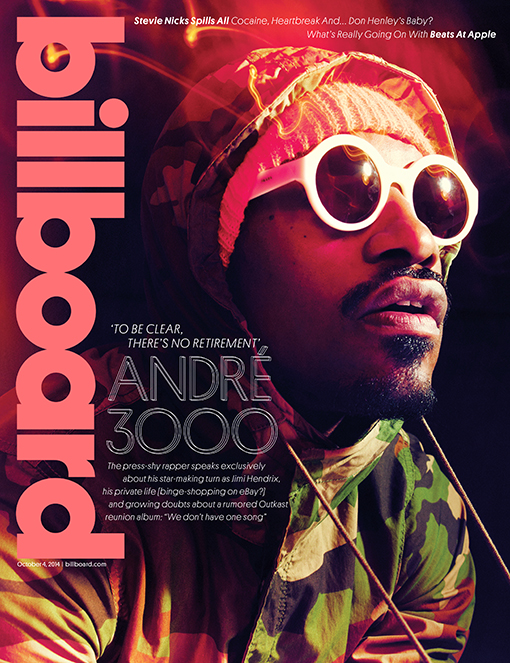 ATL based creative and musical influencer, Andre 3000 has not only snagged the cover of next month's Billboard Magazine but also gives some insight into what's he's been up to these last few years and what we can expect in the future.
Check out the one of a kind cover above and the cover story in it's entirety | here!
Andre on Outkast releasing a new album:
There are no plans to do [an Outkast album]. It's not like some people think: 'They're about to drop this album!' We don't have, like, one song. There's no trickery or nothing like that.
© 2014, @quinelleholder. All rights reserved.