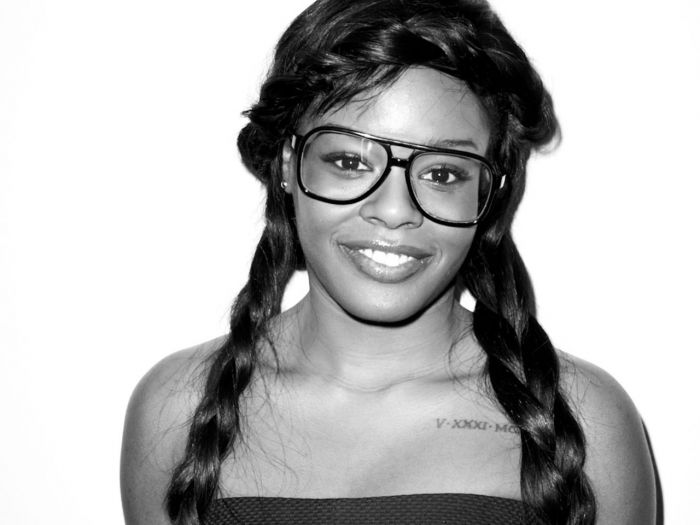 Another major label signee unhappy, why am I not surprised? Universal/Interscope recording artist took to Twitter yesterday to let the world know that she is currently "…begging to be dropped from Universal…" and " …would literally give anything to be on XL right now…". The most critical explanation of her unhappiness at her current music home is that she is "…tired of having to consult a group of old white guys about my black girl craft. they don't even know what they're listening for or to…". Check out her tweets below.
Source: http://www.hiphopdx.com/index/news/id.27233/title.azealia-banks-begs-to-be-dropped-from-universal-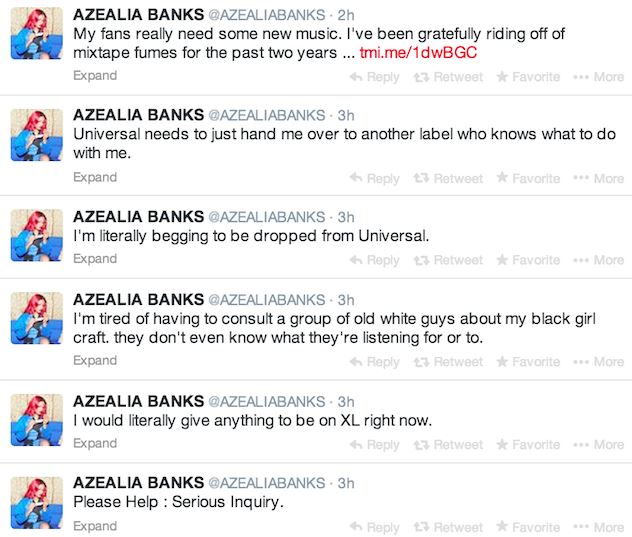 © 2014, @quinelleholder. All rights reserved.