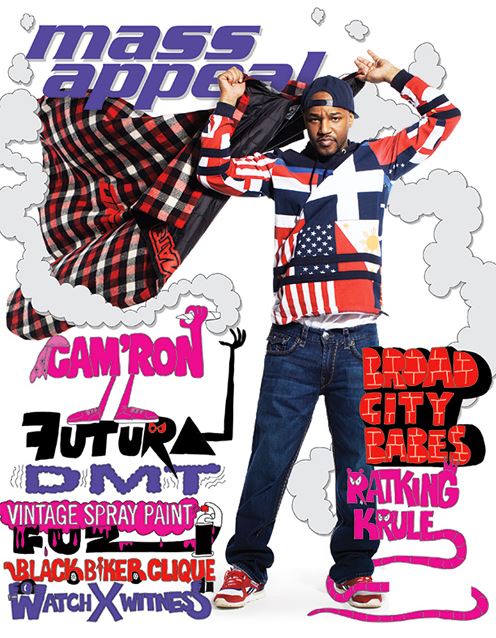 Killa continues to re-surge as America's favorite hip-hop super-hero on the cover of Mass Appeal's new #54 magazine. Check out the cover above and part one of the inside the cover after the jump!
This is the part where cymbals crash as a voice in the distance chants Killa Cam. Killa! You know who it is, the voice of Harlem, the realest since Kumbaya — Cam'ron Giles. We sat down with the Dipset vet for the cover story of Mass Appeal Issue 54. Watch as Cam'ron and Dame Dash play a game of ping pong during our cover shoot for Issue 54, and afterwards head here to read the interview.
© 2014, @quinelleholder. All rights reserved.