Kanye West played Three Drake Songs during his fill-in performance at the Wireless Festival in London.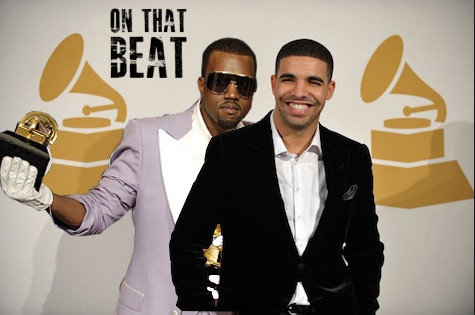 During the wireless festival Kanye West filled in due to an illness he had to deal with. I'm not exactly sure how many songs Kanye was supposed to perform but at the same time I'm sure he didnt fill in to rant for 20 minutes. Nevertheless, Kanye did show Drake some love by playing trophies, all me, and we made it as a tribute to Drake's absence. Drake then thanked Kanye on Instagram for showing love!
Drake:
"Man I appreciate Kanye playing 'Trophies' at Wireless so much," he posted alongside an image of West on stage. "I want to be at all the shows more than anything in the world right now. I just keep watching the video over and over. Slow motion for me right now but I promise all the fans an incredible experience as soon as I am back. I am so sorry once again I love you all dearly. Thank you Ye for giving me that joy tonight."
Kanye Rant: "It's like I'm a mix between shy, lazy, and a little bit arrogant," he said. "I will admit it. It's weird, it's like I'm arrogant but shy and a little bit lazy…I'm too lazy to lie to you. I'm too arrogant to lie to anybody 'cause it takes me too much motherfucking work. So, what's so funny is anytime I tell the truth when I get up here everybody thinks it's so crazy. You know the media will paint me like I'm some type of villain or like I got a bad bone in my body. I'm really more like a porcupine or really more like a blowfish. And the photos they always take is like when that blowfish is blown up, when that porcupine is defending itself from the lies and the bullshit and the control and the manipulation that you usually deal with if you an artist."
© 2014, @BWyche. All rights reserved.