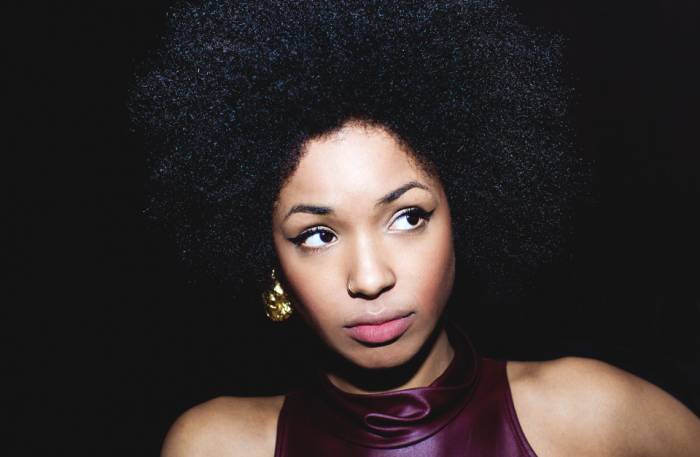 Earlier last month, I had the pleasure of being able to interview singer, songwriter, producer, performer and musician, Bianca Raquel. Being the daughter of world-renowned musical director/arranger Ray Chew, it's clear that the gift of music was passed down a generation. The difference between Bianca and other artists is that her sound is unique and absolutely cannot be duplicated. In case you missed it, last month, Bianca came back on the scene with a new song and video to follow titled, Dear Summer… Our Season Is Over, sampling Jay Z & Stevie Wonder's Dear Summer.
Download: Bianca Raquel – Dear Summer…Our Season Is Over
Enjoy.

Tahisha: Who is Bianca Raquel?
Bianca Raquel: Bianca Raquel is a singer-songwriter-producer, performer and arranger with a love and respect for the craft of music.
Tahisha: How did you know singing was something you wanted to do?
Bianca Raquel: Singing (along with song writing) is something that I have always done. It's been apart of me since I could speak. I used to make up songs to entertain myself as a child and would memorize them because I didn't yet know how to read or write.
Tahisha: How would you describe your sound and who are your musical influences?
Bianca Raquel: I would describe my sound as "R&B with an edge". I listen to a variety of music. Everything from old school R&B and funk to metal, alternative and jazz music. Stevie Wonder and Prince were my idols growing up as a songwriter. They are timeless and relevant today and are still improving on their skills and showmanship. I admire and respect then both and aspire to have a career with similar longevity.
Tahisha: What is your thought process when writing a song? Do you write whatever comes to mind or are you constantly revising? What inspires you?
Bianca Raquel: I have different processes when writing. I am a person with songs and melodies floating around my head constantly. It's just a matter of when and how I choose to release them and let them take form.Many times I'll be walking down the street and singing into my voice notes on my iPhone. I'll go home and write everything out on paper. Sometimes I'll sit at the piano and already have a title in mind and play chords and phrases until the words come out. Whenever I write a song, I can hear the entire arrangement( this includes the backgrounds, instruments and production.)
I try to stay open minded and allow everything around me to inspire. If I have a lot going on in my personal and love life, songwriting is a tool for me to express and release my feelings and experience. It's easy to get stuck in a rut or in a box as a songwriter if I don't give myself direction. I'll write down random words and phrases everyday and look at them later and see which ones are song titles and which ones are lyrics.
Tahisha: What advice do you have for aspiring musicians?
Bianca Raquel: Practice is the key. I'm guilty of not being consistent with my theory and technique in the past. There is so much value in building up fundamentals. It may be annoying, difficult and time consuming but the ultimate pay off is priceless. When you respect the gifts you've been given by honing them, you are empowering your artistry.
Tahisha: How would you describe the current state of R&B music?

Bianca Raquel: I think there are a lot of sub categories in R&B and in all genres of music at this point. I don't believe that mainstream R&B is as timeless and respected as it was when my parents we're growing up. It has evolved along with society and the rest of music.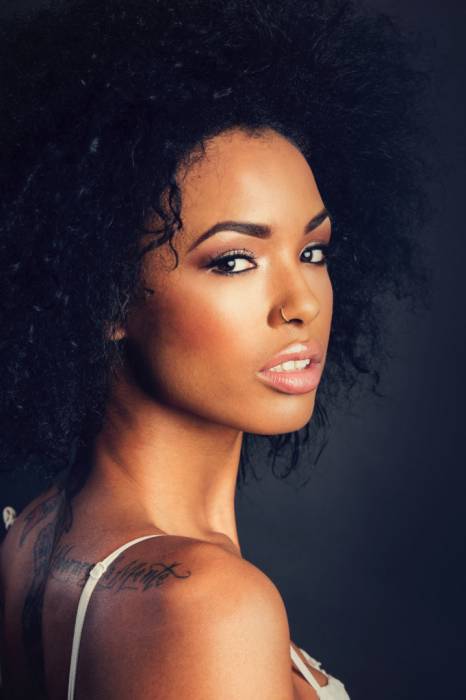 Tahisha: Being that your father is Ray Chew, was it hard to create a name for yourself?
Bianca Raquel: I'm still "creating a name" for myself. I want to be associated with greatness in everything I do and for people to heal and receive inspiration from my work. My father is an amazing, anointed musician and being associated with him has been both a gift and a challenge. I don't have the luxury of being "just good enough." He has worked so hard to build a legacy and a reputation of excellence. It's my obligation as his daughter to be on that same wave length.
Tahisha: What was it like recording your first EP?
Bianca Raquel: I have been writing and recording music to release as my first EP for the past 2 years. It's been a process of artistic and personal growth.
Tahisha: I couldn't help but noticed that you used 'All About The Benjamins' sample for 'No Hook'. What inspired you to write this song? Loved it.
Bianca Raquel: Thank you I'm glad you like the record! "No Hook" is a song that I wrote a few years ago on the piano. I wanted to flip it into something with a beat which is why I thought it would be cool to incorporate "All About The Benjamins". Listening to it today, there are some production elements I would revise but the song itself is a time capsule for me and how I felt during that period.
Tahisha: How do you think you've evolved as an artist after attending Berklee College Of Music?
Bianca Raquel: Berklee gave me theory. Prior to attending, I had very little musical teaching. I had raw talent and an ear. I didn't put my dad's name on the application at all and was really proud and surprised when I got accepted based on my own potential and merit.
Tahisha: Seeing how Detox was your last project, do you think you've improved as an artist via song writing, producing, and singing?
Bianca Raquel: I actually never released " The Detox" in full. It's hard to finish a project by yourself in a way that will reach and connect with a wide audience. Up until this point, I didn't know how to do that and allowed fear to keep me from releasing my music to the world. My project CvrART which I am hoping to release this spring, is a combination of songs from "The Detox" as well as a few select re-arrangements from songs that you know by Kanye, Drake and James Blake. Upon release I hope to perform and tour over the summer and connect with people.
Follow Bianca Raquel: Twitter, Instagram, Youtube
© 2014, miixtapechiick. All rights reserved.