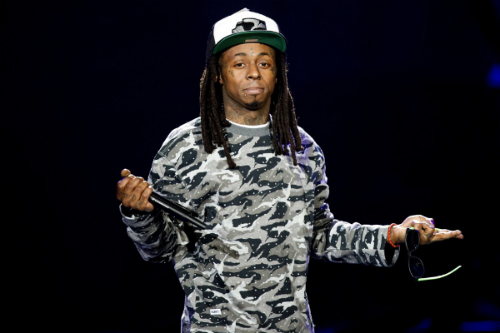 Lil Wayne recently spoke to ESPN about Kobe Byrant, "Carter V Season," Floyd Mayweather, meeting athletes, and much more. During the interview the rapper opened up about his forthcoming album, Tha Carter V. Weezy says that the album is about "growth and maturity." "My thoughts are wiser. I still say what I want to say-it just sounds better and makes more sense," he added, "Music is about self. It's suppose to be personal, a reflection of me, unless you have somebody writing it for you, and everybody know I'm not that artist. I'm not sending a message because that message may not get across. Whatever message you take from it is your choice."
The YMCMB boss also said he has no thoughts on Donald Sterling, that he wan't the best at sports, his kids are fans of Batman and Superman, as well as confirming that he is a fan of the Lakers, Red Sox, and Packers.
Thus far, there is no release date for Tha Carter V.
© 2014, Julie Aly. All rights reserved.