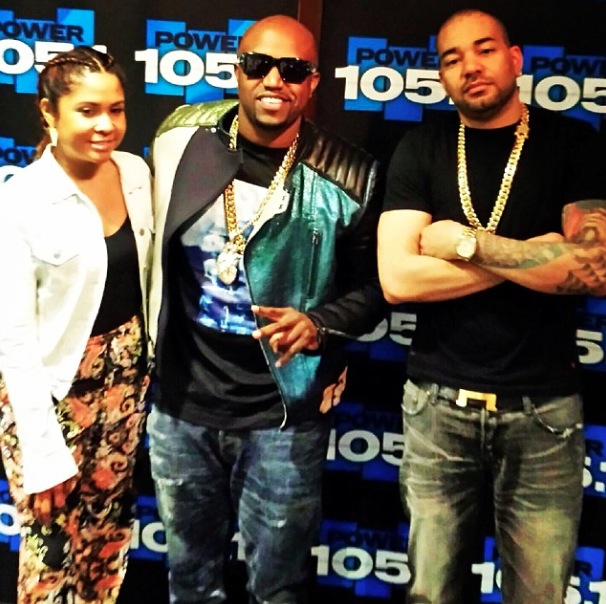 Rico Love visits The Breakfast Club again to talk about his music and more. He spoke on his deal with Interscope and how Jimmy Iovine encouraged him to sign himself under his own label. He talks about being signed as a rapper first, then writing songs for Usher and being a singer. He addresses Charlamagne saying Rico has a label deal and has yet to break an artist. He says as soon as he got a label deal, the people who gave him a deal were fired two months later. He talks giving Chris a chance to pursue another deal when he lost his label deal at Universal. He also addresses the entire Wale signing Tiara Thomas rumor again for the 50th time lol. He also talks about developing an artists, letting Tiara do an EP instead of a mixtape, letting her find her sound and wanting to do something different with his label deal. He talks about wanting to do a project opposed to doing a song or two for an artist. He uses the Kelly Rowland example on how he use to work with her and she turned his offer to executive produce her album.
This is a quality interview for anyone who cares about music. So many jewels were dropped in this interview. Very rarely do you find interviews that are informative, and Rico Love delivered just that.
Make sure you watch Rico Love's "Bitches Be Like" official video here.
Over the summer we had a chance to interview Rico Love and this is what he had to say.
© 2014, @BWyche. All rights reserved.