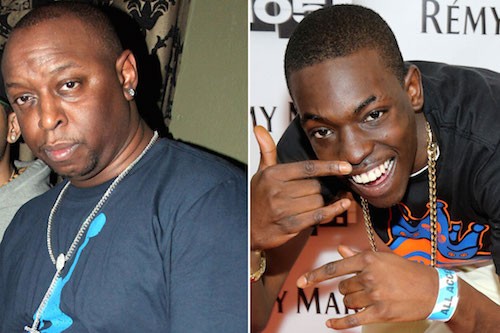 Bobby Shmurda and his entire GS9 crew were arrested last night. Initally it was reported that Sha Money XL was arrested with Shmurda and company inside of Quad Studios in New York City.
Sha has confirmed to Karen Civil that he was in arrested with Rowdy Rebel, Bobby, and others but was present and searched. "I was not arrested. They held me until they searched the studio then let me go. I signed these kids to give them a better way in life not to be dragged down by the media and gunned down by the 40 cops that raided the studio and pointed guns at me for working my job. You have no idea how this makes me feel or look when I'm one of the only few black men signing black artists from the streets and giving them a chance to do better in life."
Bobby is being held on $2 million bail. He and 15 others are being held on crimes including murder, attempted murder, assault, and drug dealing. 10 guns were found on the guys and 11 others were seized during an investigation, according to reports.
See footage of Shmurda and Rebel getting arrested below.
© 2014, Julie Aly. All rights reserved.