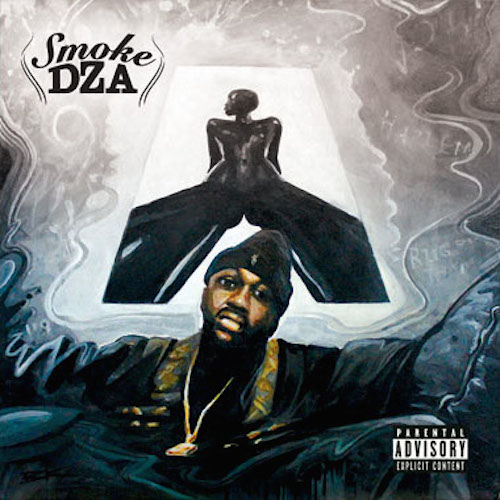 NYC's self proclaimed Kush God keeps his momentum flowing as he gears up for yet another street classic release entitled Dream.ZONE.Achieve. As a teaser to the new body of work Smoke DZA liberates the projects cover and official track listing. Check out the cover/track list below and be sure to pick up DZA April 1st!
ACT 1: Dream
1. Dream (Prod. By V-Don)
2. Count Me In (Prod. By Lee Bannon)
3. Ghost Of Dipset feat. Cam'Ron (Prod. By King Thelonious)
4. City Of Dreams (Prod. By Buda Da Future & Grandz Muzik)
5. Jigga Flow feat. NymLo (Prod. By Ski Beatz)
6. Fhvt BVsturd feat. Joey Bada$$ (Prod. By Kirk Knight)
7. 9eleven (Prod. By 183rd)
ACT 2: ZONE
8. Pull Your Skirt Down (Interlude)
9. Hearses feat. Ab-Soul (Prod. By DJ Dahi)
10. I Don't Know feat. Kobe (Prod. By Harry Fraud)
11. Zone feat. CJ Fly (Prod. By 6th Sense)
12. Legends In The Making (Ashtray pt. 2) feat. Wiz Khalifa & Currensy (Prod. By Harry Fraud)
13. Pass Off feat. Ty Dolla & Bluntsmoker (Prod. By Cardo)
14. Robin Givens feat. BJ The Chicago Kid (Prod. By V-Don)
ACT 3: Achieve
15. It Ain't About The Money (Interlude)
16. Errthang Valid (Prod. By Jalil Beats)
17. Tropicana Roses (Prod. By DJ Dahi)
18. Maybe (Prod. By Sean C & LV)
19. Puzzle Of Life (Prod. By V-Don)
20. Black Independence feat. J Ivy (Prod. By 183rd)
21. Achieve ( Prod. by Pete Rock)
© 2014, @quinelleholder. All rights reserved.