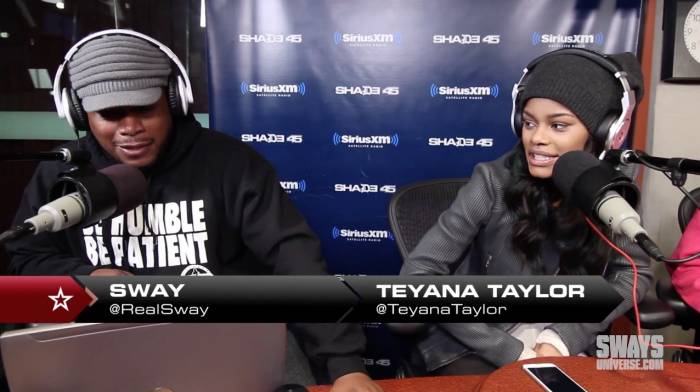 Teyana Taylor stops by Sway In The Morning to talk about her debut album, branding, and so much more. Her debut album, VII released earlier this week. She said "this album is what I've been doing. I've been doing this since I was sixteen/ It's hard to get that sound out there when everything sounds alike."
She is happy her album is out because she is tired of people acting like they don't know what she does. How social media will post her twerking but not the several videos of her singing prior to the twerk video.
She talks about being proud of her body of work, meanwhile Sway called her a trailblazer. Checkout the entire interview below.
© 2014, @BWyche. All rights reserved.