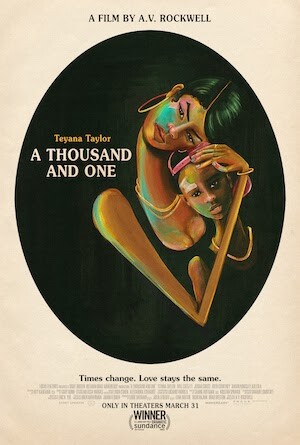 Winner of the Grand Jury Prize at The Sundance Film Festival
alliedMulticultural is working with Focus Features on their highly anticipated Sundance winning film, A THOUSAND AND ONE starring Teyana Taylor, William Catlett and Josiah Cross releasing only in theaters nationwide, March 31st. Written and directed by A.V. Rockwell, A Thousand and One is a powerful film based in New York that touches on themes of family, love, gentrification and so much more. 
A THOUSAND AND ONE follows unapologetic and free-spirited Inez (Teyana Taylor), who kidnaps her six-year-old son Terry from the foster care system. Holding onto their secret and each other, mother and son set out to reclaim their sense of home, identity, and stability, in a rapidly changing New York City.

 For more information, please follow the film on social:

Official Site | Facebook | Twitter | Instagram

#AThousandAndOne
© 2023, Seth "Digital Crates" Barmash. All rights reserved.