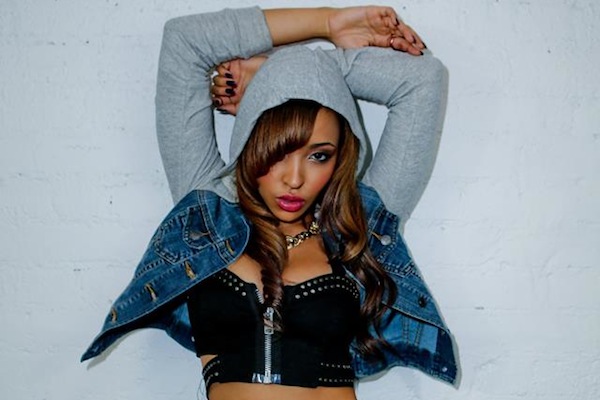 After premiering the trailer for the LP along with her second single, "Pretend" featuring A$AP Rocky earlier this week, Tinashe provides us with the tracklist off her forthcoming debut album, Aquarius, dropping October 7th. You can pre-order the LP on iTunes tomorrow.
View the tracklist below.
1. Aquarius
2. Bet On It
3. Cold Sweat
4. Nightfall (Interlude)
5. 2 On (Feat. ScHoolboy Q)
6 How Many Times
7 What Is There To Lose (Interlude)
8.Pretend (Feat. ASAP Rocky)
9. All Hands On Deck
10. Indigo Child (Interlude)
11. Far Side of the Moon
12. The Calm (Interlude)
13. Feels Like Vegas
14. Thug Cry
15. Wildfire
16. Deep In the Night
17. Bated Breath
18. The Storm (Outro)
© 2014, miixtapechiick. All rights reserved.