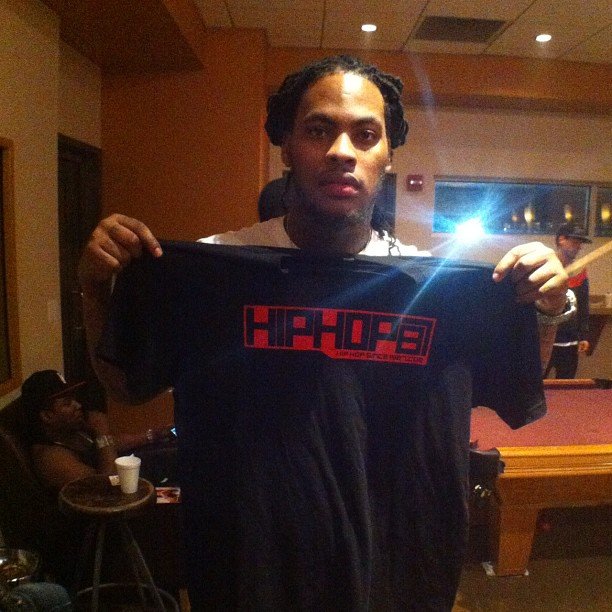 In his most recent interview with XXL, Atlanta rapper, Waka Flocka Flame talks about his Turn Up God, EDM album. Waka calls himself the Turn Up God for a reason, this EDM project will have strictly uptempo records.
Below is what he had to say to XXL about the album.
On Flockavelli 2:
I'm just going to be turning up man, that's shit's fire. I've got some shit for Flockaveli 2. One of my favorite records on that shit is "How You Feel." Oh my God. That's my Shit. That's my shit. I've got Ty Dolla $ign on this, it's crazy. It's called "Your Boy." It's crazy, I got mad shit man. It's been done but I keep making records. The more we sit, the more good records and shit we'll be pilling up. We got to put this shit together.
On production for the album:
I've got 808 Mafia, Lex Luger got a beat, My boy Jojo [Ryder] from Europe got a beat Mike WiLL Made It got a beat. Black Metaphor, he's the shit. This shit we're doing, this is amazing right here. I can't wait to perform this shit, I'll be dying before my new shit.
On collaborators for Turn Up God:
Diplo, Steve Aoki, The Zombie Kids, Borgore, DJ Carnage and I just did this remix of Dillon Francis' new record, that shit's about to be mayhem. I've got DJ Mayhem. Fuck, we're going to get everybody, you know what I mean? I fucked with EDM through Europe though, not through America. So I went through EDM in Europe and I came to America and everybody is like, you got to come over here with it now.
On release dates:
All this year. Turn Up God will drop in Fall. [Flockavelli 2] Winter.
© 2014, @BWyche. All rights reserved.