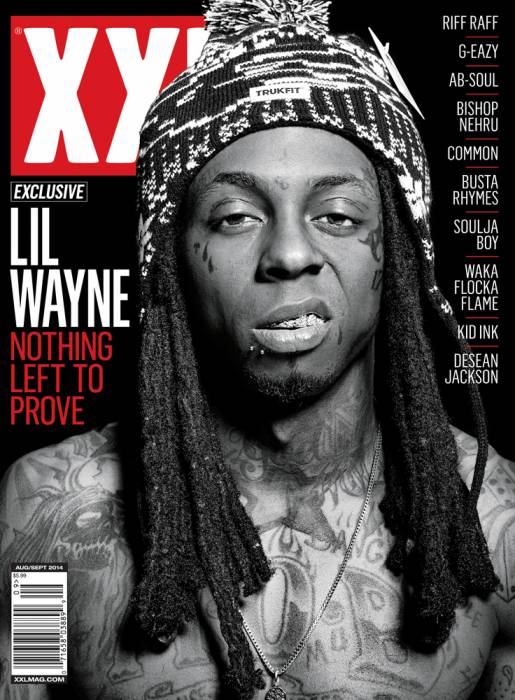 With his new album set to release this year, Lil Wayne covers XXL's August/ September 2014 issue. The Young Money artist talks about signing Drake & Nicki Minaj, as well as his relationship with Birdman & Slim, being a father, being influenced by Prince & more.
Checkout the snippet below.
ON SIGNING DRAKE AND NICKI MINAJ:

"Call me old-fashioned and country, but with Drake, that was the first time I'd seen someone that knew how to sing and rap. That's all it was. I didn't know nobody who knew how to do that. You had those old school singing niggas, where people would do a little eight-bar verse on their songs. But [Drake] was spitting and singing and killing that too. It took a while though. It wasn't until I heard him spitting on one of my beats when I was like, 'This fool's retarded.' When I hear something that I know I can't do better? That's when I'm like, 'They need to be on the team.'"

"I wanted a female. Every team needs a female to rep your gang. She was annihilating niggas. I mean males. I was like, 'I have to beef my shit up on that muthafucka.' She just knocked it out the park from day one. She's just Nicki. I don't know whose idea it was, but it was a good idea."
© 2014, @BWyche. All rights reserved.