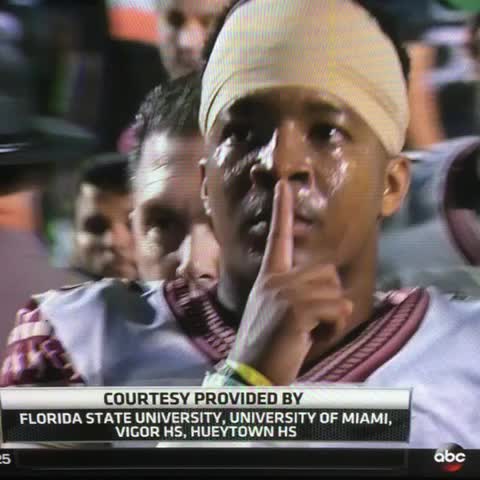 Last night, Jameis Winston helped lead his team back from two deficits to a win over the Miami Hurricanes. Winston and the team have been the center of controversy all season. Despite being undefeated, many thought that the Seminoles were a shell of the team that won the national championship last year.
Facing their fist loss of the year, Winston and the Noles fought back to land a win and solidify their standings for one more week in the College Football Play-off.
After the game, Jameis has a silent, subliminal message for the crowd and his haters.
© 2014, Mehka King. All rights reserved.