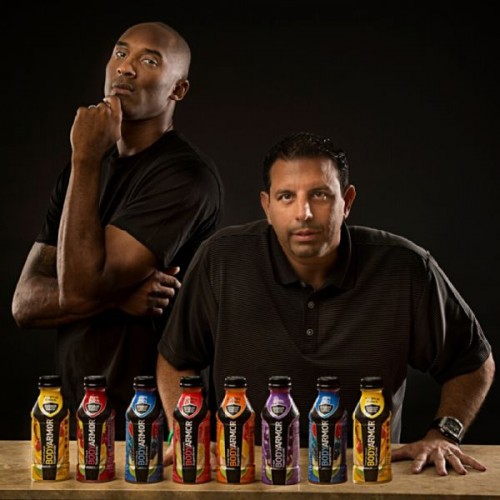 This hasn't been the season on the court Los Angeles Lakers guard Kobe Bryant was expecting but Kobe  is already making moves to ensure a promising future after basketball.
According to ESPN, Kobe Bryant has started he own company (Kobe Inc.) and Kobe has made his first investment in a superdrink called "BODYARMOR". BODYARMOR is a beverage that has coconut water in it and boasts of delivering more potassium to an athlete's body while offering less sodium than its competitors.
"We want to own and help grow brands and ideas that challenge and redefine the sports industry while inspiring," Bryant said. "If it doesn't have the limbs of the sports industry, which I understand extremely well, then I probably won't touch it."
BODYARMOR has Mike Trout, Buster Posey, Andrew Luck and Rob Gronkowski in its endorsement lineup.
When asked about his expectations as a business man, Kobe replied, "I can only imagine It's basically the same stressful, miserable, joyful, blessed journey."
© 2014, Eldorado2452. All rights reserved.