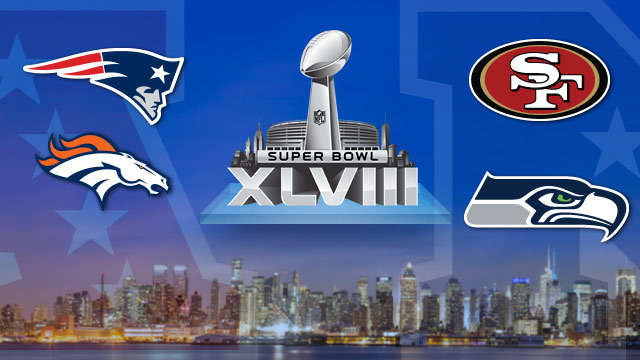 Are you ready for some football? It all comes down to this Sunday matchups as four teams remain fighting for the right to play on February 2nd in the Super Bowl.
The first game (AFC Championship) features two of the best quarterbacks of all time facing off as Tom Brady and his New England Patriots head to Denver to face Peyton Manning and the Denver Broncos. Peyton and Brady have met in several championship game and this should be a great addition to their rivalry.
The late game (NFC Championship) game features the best rivalry in the NFL today if you ask me as the San Francisco 49ers face the Seattle Seahawks and that vicious 12th man. The 49ers have been to three straight NFC Championship games and they are looking to finally move forward and win the big game. I'm not sure that happens today.
During the preseason I predicted that the Seahawks and Broncos would meet in the Super Bowl and with them both being one game away, I'm not changing my picks. Look for Peyton to get over the hump and take down Brady and the Pats in the first game and in a slugfest, the Seattle will cause four turnovers and lead Seattle to New Jersey for the Super Bowl.
Patriots 24  Denver 38
49ers 17   Seahawks 27
© 2014, Eldorado2452. All rights reserved.