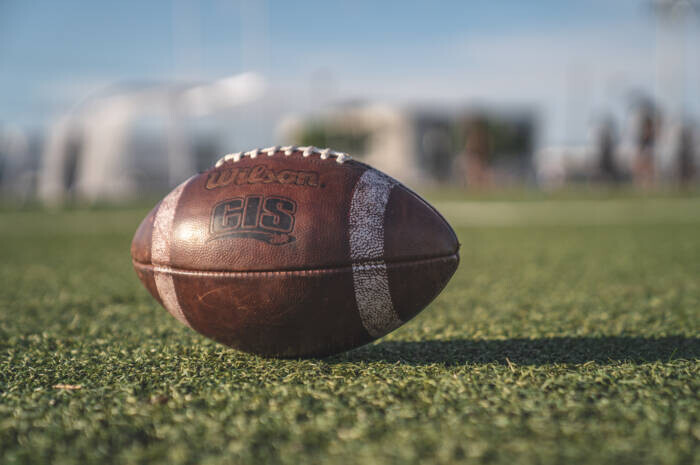 A few days ago, the link between music and sport was again thrust to the fore when the Super Bowl halftime show got underway at SoFi Stadium in Los Angeles.

The show was one of the most hotly anticipated for years, with Dr. Dre, Eminem, Snoop Dogg, Kendrick Lamar, and Mary J. Blige all taking to the stage, and there was also a surprise visit from 50 Cent. There were high expectations, and people indeed weren't disappointed, with over 103 million of the 112 million viewers who watched the game tuned into the show, as reported by the New York Times. These huge numbers highlight the ongoing link between professional sports and hip hop, but it's not just the connection with the fans that intertwine the two.

For decades sportsmen and women have been the focus for rappers worldwide, with many of them receiving shout-outs in some of the most celebrated tracks. So, we've compiled a list of some of the most notable for you today.
Jay-Z – Heart of the City (Ain't No Love)
"I scramble like Randall with his. Cunningham but the only thing running is numbers fam. Jigga held you down six summers; damn, where's the love?"

Randall Cunningham is, of course, the legendary Eagles quarterback, whose ability to move in the pocket is unrivaled. While there are not many quarterbacks who can say they've rushed for 35 touchdowns, there are none that can match his 4,928 rushing yards in their career. While those figures are impressive enough, they would have been even more astonishing if injuries hadn't cut short his playing career, meaning he was certainly worthy of the reference from Jay-Z.

Travis Scott Featuring Drake – Sicko Mode
"See the shots that I took, wet like I'm Book."

'Book' is three-time NBA All-Star and current Phoenix Suns shooting guard Devin Booker referenced by Drake in the 2018 track, which spent more than 30 weeks in the hip hop top ten. Booker's prowess in and around the paint was highlighted back in 2017 when he became the youngest player to score more than 60 in a game. Ever since he's remained one of the front runners in the league, but Booker is not ranked as one of the players likely to win MVP in the current Coral NBA rankings, but he certainly felt like he was when he first heard Drake shout him out in his track. "Obviously, I stayed up from that moment and the rest of the day," Booker said, "just banging it."

J.Cole – A Lot
"I pray for Markelle 'cause they (expletive) up his shot. Just want you to know that you got it. Though I never met you, I know that you special."

Markelle Fultz of Orlando Magic is the focus of the lyrics from the German-born rapper and producer from Fayetteville. The shout-out came after current Portland Trail Blazers point guard Dennis Smith Jr spoke to his boyhood friend J.Cole about Fultz's struggles in the NBA.

Fultz was finding it tough after he'd picked up a season-ending shoulder injury and was also diagnosed with thoracic outlet syndrome. Hearing his name in one of the top songs of 2019 certainly inspired Fultz, who returned to the court and had a career-best season in 2020/21 averaging 12.9 points per game.
A Tribe Called Quest – Scenario
"A-yo Bo knows this (what?), and Bo knows that (what?). But Bo don't know jack, 'cause Bo can't rap…"

The Oakland Raiders running back had a little fun poking in his direction from the legendary A Tribe Called Quest. Group member Phife Dawg, who, unfortunately, lost his life back in 2016 was a massive fan of sports and football in particular and decided to reference Bo Jackson in their track. It was a skit on the Nike ad campaign that featured the only pro athlete in history who was an All-Star in football and baseball, who seemingly could do anything…. Except for rap!
© 2022, Seth "Digital Crates" Barmash. All rights reserved.