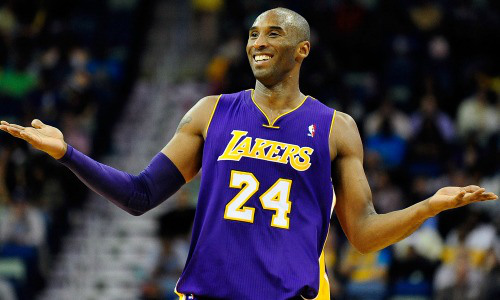 Last night, the Los Angeles Lakers and the Houston Rockets kicked off the 2014-15 NBA Season taking on each other. This was a battle between one of the top teams in the West, Houston and one of the teams trying to rise out the Western Conference basemment, the Lakers.
It was also a match-up between two former teammates, Kobe Bryant and Dwight Howard. For those who don't know, there's very little love lost between the two one time Lakers.
We were all reminded how much the two don't really like each other last night.
In the fourth quarter of the Lakers-Rockets season opener, a 108-90 win for Houston, Bryant and Howard exchanged words after the center grabbed a rebound and things got physical.
It looks as if Howard elbows Bryant in the face.
In response, Kobe may have called the Rockets big man "soft."
Watch footage of the incident below. NBA action, it's fantastic

© 2014, Mehka King. All rights reserved.