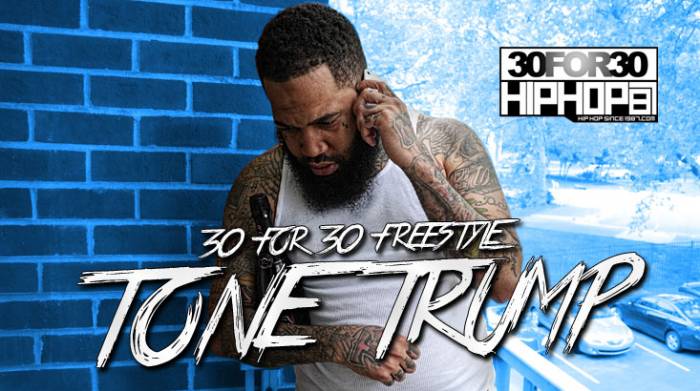 Welcome to HHS1987's 30 For 30: the annual, month-long series consisting of a different emcee kicking an exclusive freestyle every day for 30 consecutive days. Mr. "if they ain't hating you aint winning," Tone Trump spits a quick 16 for the camera. He even adds a little shit talking in there to make it official.
This video was shot and edited by Rick Dange.
Watch the rest of the 30 for 30 freestyles below.
Follow us on Twitter/ Instagram
@ToneTrump
@HipHopSince1987
@RickDange
© 2014, @BWyche. All rights reserved.