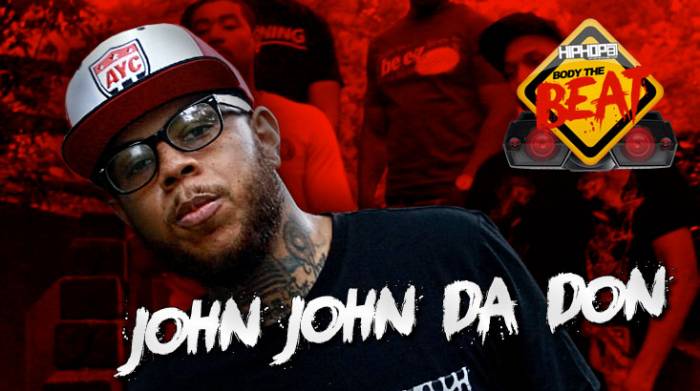 In this day and age beef, social media exploits, tabloid gossip and gimmicky images have, in many ways, dimmed the spotlight on what truly makes rap music the world-spanning, culture-defining art form that it is: banging beats and dope rhymes. With our new series, Body The Beat, HHS1987 has taken it back to the essence by combining many of today's hottest emcees with the some of game's most highly-touted producers.
For the inaugural episode of the series we merge the rhymes of reputed, Yonkers-bred battle rapper John John Da Don with a hard-hitting beat from Atlanta-based producer Black Metaphor.
© 2014, @BWyche. All rights reserved.