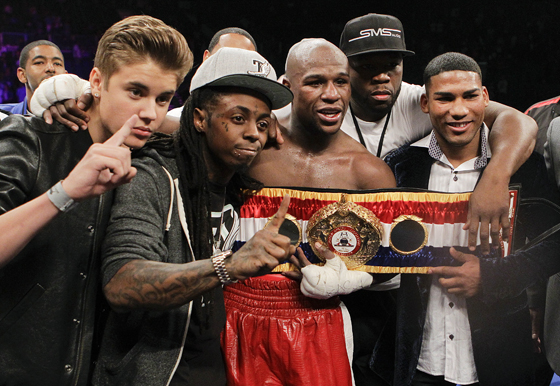 Watch below as Lil Wayne and Maidana's entourage scuffle it out after Floyd takes the victory at Saturdays fight!
Although Floyd Mayweather won the fight against Marcos "Chino" Maidana, the team was not satisfied American boxer. As can be seen in the exclusive video of Infobae , with images of what happened in the locker room of the MGM Grand once finished the 12 rounds, while the side of the Santa Fe had songs ("Olé, olé, olé, Chino, Chino") , the other had long faces. Even the discomfort became hoarse and there was a scandal behind the scenes. The rapper Lil Wayne tried to attack Maidana and his team when dealing with the press. The American artist reacted to the shouts and had to be restrained by his own colleagues and manager of the Argentine boxer.
via
WSHH
© 2014, @quinelleholder. All rights reserved.