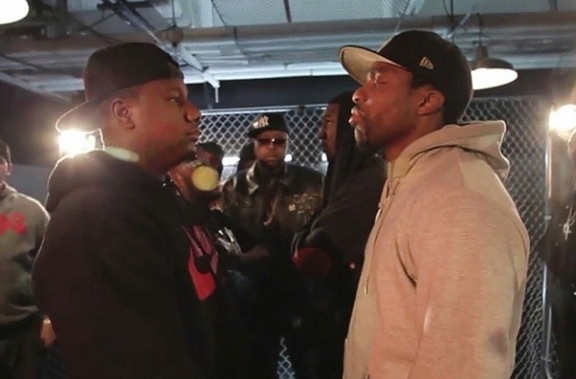 Last night was a great night for hip hop in general, at least for me. Never have I gathered in front of a tv with a group of friends to watch a live hip hop event. Never was it a rap battle with a main stream artist. This rap competition put together by Eminem and Shady Films, Total Slaughter, was great for hip hop.
After Arsonal rapped circles around Big T, then we had T-Rex beat Daylyt who was dressed up like the comic book character Spawn.
The main event was between Hollow Da Don and Joe Budden, which had a funny ending. Someone got boo'd and dropped the mic, and it wasn't Hollow Da Don. Watch that battle here.
It was followed by a rematch of Murda Mook and Loaded Lux. Lux came out with a great first round, but Mook quickly deflated his momentum with his raps. Watch all three rounds below and let us know what you think.
Round 1:


Round 2:


Round 3:


© 2014, @BWyche. All rights reserved.