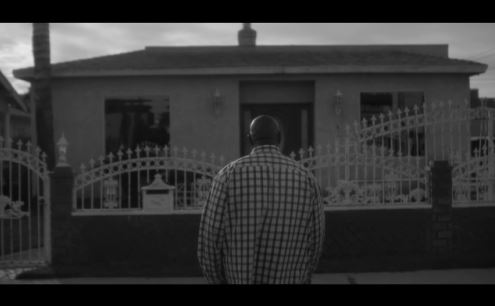 Watch below as Nowness.com debuts the Luke Monaghan directed, ASAP Rocky scored short film 'Baby Gangster'!
"I was intrigued by a man who had spent all of his drug money on his art: lowriding," says British director Luke Monaghan of the towering Fredrick James Staves, the reformed 1980s Los Angeles drug kingpin and customized car aficionado, also known as Baby Gangster. "He's had some of the most legendary cars and also ran cocaine import and export in Compton. Interesting bloke." Opening with a swaggering score from the filmmaker's close collaborator A$AP Rocky, Monaghan's monochromatic film gets up close and personal with the original member of the Compton Crips in his own neighborhood. "We hung out at his garage and watched movies a lot," says Monaghan. "I didn't want the fact that I liked him as a person to jade the view of the film. I wanted it to be impartial and let you make up your mind on a guy who has done a lot of bad things in his life… and some positive."
© 2014, @quinelleholder. All rights reserved.