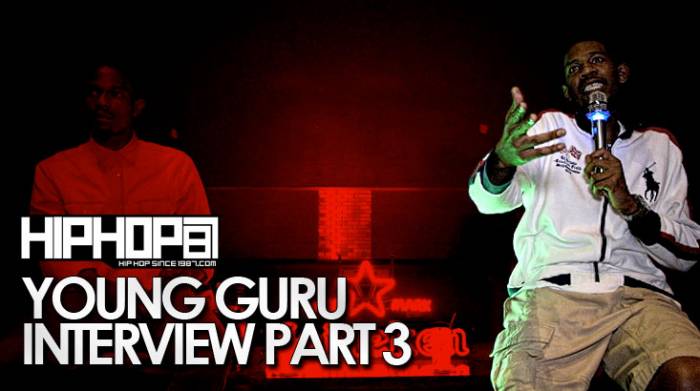 In the conclusion of HHS1987's exclusive with esteemed DJ & studio engineer Young Guru at the Heineken Green Room event at Tango in Philadelphia, Guru sat down with our very own E-Money in front of a packed house and spoke for over an hour on his career and experiences as the sound technician behind one of Hip-Hop's most historic record labels.
Before opening up the floor to questions from the audience, Guru spoke on the future of engineering and how he believes, regardless of what new advances may become available, the expertise of an audio engineer will always be necessary.
When the floor became open for questions, Guru fielded inquiries about his childhood upbringing and the influences that led him to being an engineer, the business practices he thinks can help and hurt artists, the perception that celebrities are larger than life and much more.
Watch the conclusion of our interview below and be on the lookout for more exclusive content that you can only find here on HHS1987.
Watch parts one and two of our exclusive below
© 2014, Dessy Weegar. All rights reserved.