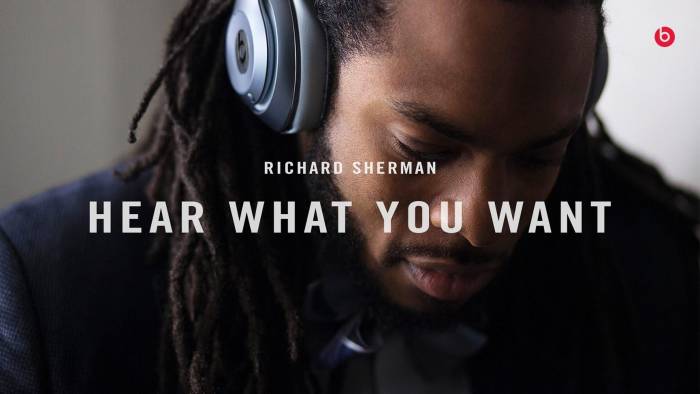 Super Producer Drumma Boy is still riding high on the success of  "No Love" ft August Alsina and Nicki Minaj, a hip hop masterpiece thats undeniably still rocking out airwaves all across the world and was arguably one of the biggest hits of 2014.
As we dive head first into 2015 Drumma Boy decided to take his production talents to the powers that be at Beats By Dre and the final result was two amazing commercials featuring "Me Ok" by Jeezy, starring Dez Bryant of the Dallas Cowboys who personally selected the adrenaline rushing Drumma Boy track, and another thats headed straight to Arizona starring Super Bowl bound Richard Sherman of the Seattle Seahawks. We're excited see Beats By Dre and Richard Sherman at the Superbowl, and will be blasting "Me Ok" by way of Super Producer Drumma Boy and the hip hip notable Jeezy. Check out a the commercials below.
Beats By Dre x Dez Bryant: Hear What You Want:

Beats by Dre x Richard Sherman: Hear What You Want 2015 Playoffs:

© 2015, Eldorado2452. All rights reserved.