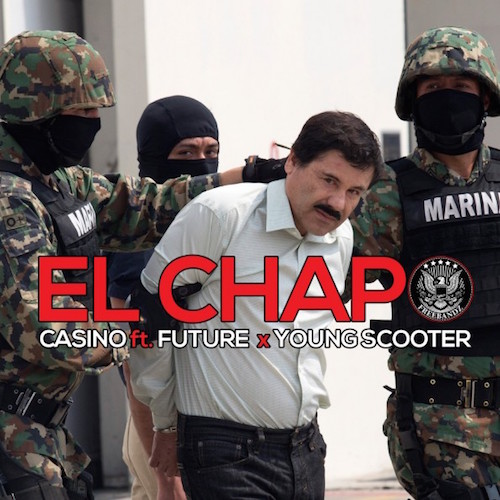 Talk about good timing. Just two days after infamous Mexican drug lord, El Chapo escaped from maximum sexurity, FBG patriot Casino enlists Future and Young Scooter for his latest effort about the Sinaloa cartel chief. The track is set to appear on Casino's upcoming mixtape, Ex Drug Dealer 2, coming soon.
Stream the track below.
© 2015, miixtapechiick. All rights reserved.