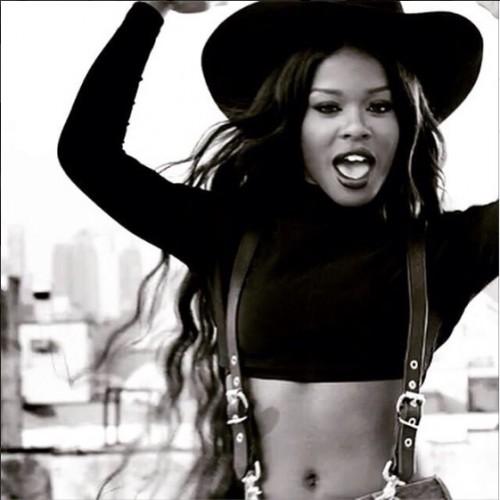 In regards to some of the unfortunate events that have taken place one too many times, more specifically, the murder of Mike Brown by a police official, Kendrick Lamar gave his thoughts in an interview with Billboard:
I wish somebody would look in our neighborhood knowing that it's already a situation, mentally, where it's fucked up.. What happened to Michael Brown should've never happened. Never. But when we don't have respect for ourselves, how do we expect them to respect us? It starts from within. Don't start with just a rally, don't start from looting — it starts from within
Azealia Banks, who is best known for her hot-head twitter persona, contrary to her musical compositions, felt it to be necessary to address what Lamar had to say in his interview in the best way she knows how, via twitter. She started out her rant by taking his words "When we don't respect ourselves how can we expect them to respect us" to be the very beginning of a controversial bashing towards the TDE frontman:
Not too shortly after coming for Top Dawg Ent. General, she made her way into the mentions of Lupe Fiasco, which was bound to happen eventually being that the two always seem to be on opposite sides of the spectrum as far as their views on situations. Lupe Fiasco made himself a target when he tweeted out the hashtag "#BeMoreLikeKendrickLamar". Azealia took that as her que & went in on the Food & Liquor rapper. It was somewhat of an argument with herself, because with every insult she sent out, Fiasco responded with the same torment, an old tweet where Banks was admiring the influence he held over her lyrics. Despite her many striking insults, I'd go on record to say this wasnt a win for the Broke With Expensive Taste lady emcee.
© 2015, Niyah Nel. All rights reserved.