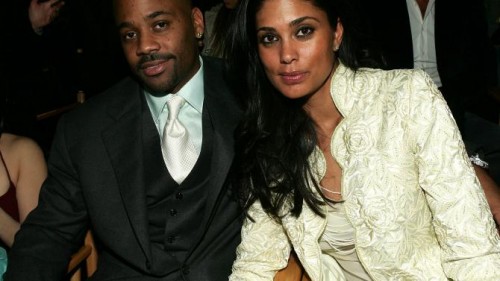 The situation between Dame Dash and his ex-wife Rachel Roy is getting uglier by the minute. The mogul recently lost custody of his children 15-year-old Ava and 6-year-old Tallulah after a judge shut down Dash's allegations of Roy being an unfit mother. Dash was granted supervised visits with his girls and co-parenting is out of the question since Roy has a 3-year restraining order against him.
After the results of the custody hearing, Dash filed a lawsuit against Roy for $2.5 million. According to the suit Dash has accused Roy of breach of contract as well as interfering with cash distributions. The corporate crimes allegedly happened with two fashion companies the former couple started together.
As if that wasn't enough, Dame took to his Instagram to fire back at some of his ex-wife's allegations writing,
I been looking the other way for years but taking my children's money to buy shoes and car services for a company you didn't put up a dollar for and not letting me see my kids because I'm not alright with it is the most distasteful tacky thing a person can do..,I though I had Bergdorf Goodman but ended up with Macy's…I'm not even mad it's just business at this point it's just terrible what money and the perception of it does to people that will never have it…they will even spend their children's money on it…#mainlandmentality and and told yall I was gonna get at tops n downs for being #culturevultures and still #InvestInWomen
© 2015, Julie Aly. All rights reserved.