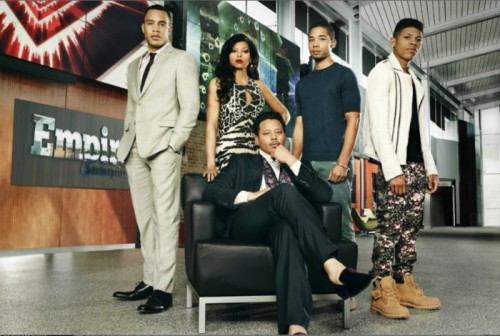 Empire has really shaken things up since its January premiere; the series has raked in new viewership of over 12 million viewers since airing. On top of that, it's the topic of discussion in many conversations as far as displaying the industry & diversity is concerned.
Gabrielle Union recently visited Angie Martinez on Power 105.1 & discussed this very relevant topic. If you've noticed, Empire isn't the only show bringing much awareness to diversifying their cast, Being Mary Jane & Scandal made it a statement to do so as well.
President of NBC Entertainment, Jennifer Stalke, spoke on the matter in a recent interview with The Hollywood Reporter:
On top of just wanting to reflect how the world looks, diversity is good business. And I think that's finally started to sink in during the last two years. A show like 'Empire' is a turbo boost to the change. It's a wake-up call that there's a gigantic audience that doesn't want to see themselves reflected in token casting. They want authenticity.
Shows like Empire have paved a new way for other shows with a minority cast looking to diversify their casting as well. According to The Hollywood Reporter, Meagan Good, Paula Patton, Daman Wayans Jr., and Sandra Oh all are currently being considered for projects of this caliber.
The Hollywood Reporter also noted that since 2011, African America roles make up only 13% of roles in film & TV. Progression is a process.
© 2015, Niyah Nel. All rights reserved.