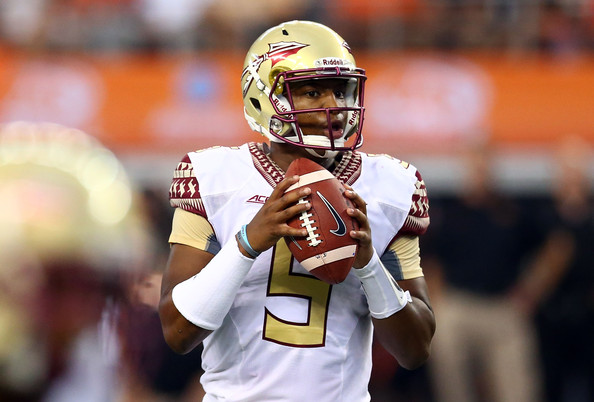 I can't say I'am surprised although I was started to lean toward him staying in school one more year. ESPN is reporting that Florida State Seminoles Heisman winning quarterback Jameis Winston will enter the NFL draft. Jameis' Dad has told ESPN's own David Hale that his son will enter the draft. Jameis Winston not only won a National Championship at FSU, Winston won the Heisman Trophy, passing for nearly 8,000 and 65 touchdowns.
The Tampa Bay Bucs have the first pick in the 2015 NFL draft and unless Winston makes a mistake off the field before the draft, I see him going number one overall to the Bucs which is just a few hundred miles away from his Florida State roots.
Stay tuned to HHS1987 for all your sports news.
© 2015, Eldorado2452. All rights reserved.