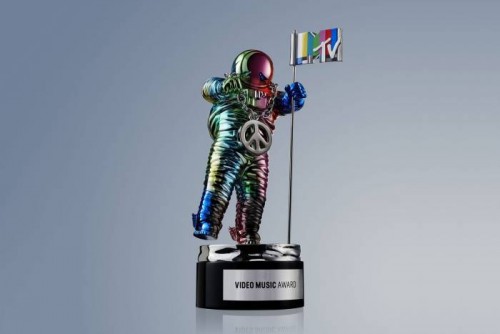 The 2015 MTV Video Music Awards will be taking place next week in Los Angeles. The award show recently garnered some negative attention when Nicki Minaj expressed her feelings about being snubbed for one of the awards. MTV has been running ads featuring Miley Cyrus for the upcoming award show.
Today it was announced that the show is getting a major facelift. Fashion designer, Jeremy Scott has revamped the look of the icon MTV Moonman. The 2015 award will feature the usual moonman in his usual stance but the spaceman will now be wearing winged boots, a peace sign chain, and the suit itself will be colored rainbow.
© 2015, Julie Aly. All rights reserved.