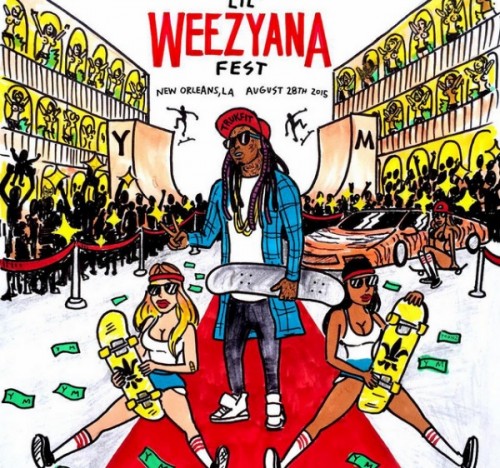 If you haven't heard, Weezy has just dropped his album "Free Weezy Album" on Independence Day, and he's not stopping the campaign there. His manager Cortez Bryant took to Instagram to announce that Lil Wayne is bringing a festival to his hometown of New Orleans. It's all going to take place at Champions Square's Bold Sphere Music on August 28th, and will be called Lil Weezyana Fest, which is slated to include a Hot Boyz reunion (no B.G., he's currently incarcerated) other than that there aren't many details on what else we can expect. It seems as if Drake gave Wayne a little inspiration to do an event like this, but one thing we can be sure of is artists will be clamoring to be apart of the festival.
Stay tuned for more details as they unfold!
© 2015, Bryce Collier. All rights reserved.