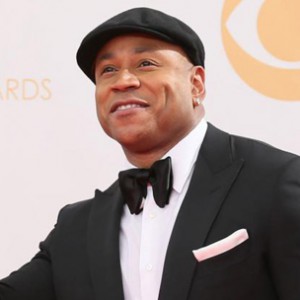 LL Cool J comes in 3rd place in how many times he's hosted the Grammy Awards; this year will count as his fourth time hosting in a row! I guess it isn't just Hip-Hop who has a lot of love for the pioneer emcee.
The announcement was made via Grammy.com on January 21st. LL has won a few Grammys himself, two to be exact. He's only hosted the ceremony three times before, but he's been involved for other reasons over 10 times, even serving as producer for "The GRAMMY Nominations Concert Live!!"
I'm thrilled to again be part of Music's Biggest Night.. The performances and moments you see on the GRAMMY stage are nothing less than amazing throughout the years and this year's show is shaping up to be one you will never forget.
Some of the artists who will be hitting the stage for the 57th Annual Grammy Awards Ceremony include Common, John Legend, Pharrell, Usher, Sam Smith, & many more.
Tune into CBS on Sunday, February 8th at 8pm ET/PT to catch these live performances & enjoy an incredible show.
© 2015, Niyah Nel. All rights reserved.