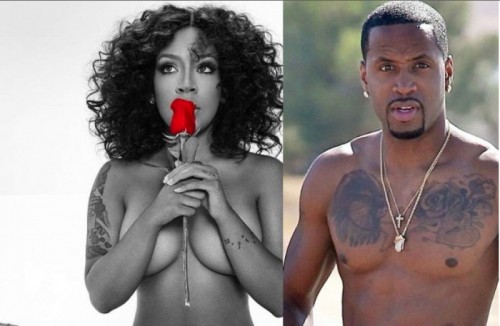 The wonderful world of love & Hip-Hop (All pun intended). Nicki Minaj & Safaree ended their beyond decade long relationship months ago, & upon the release of her recent The Pinkprint we pretty much witnessed the of the downfall in their relationship through her media run. In an interview with Elliott Wilson for his #CRWN series, Nicki was asked about her relationship with Meek Mill. She denied that they were dating at the time, but led people to believe that it was indeed a possibility. The industry must have set that up nicely because now here in February, we meet "Omeeka". Scaff Beezy made it clear in his interview with The Breakfast Club that he was okay with Nicki dating Meek, even though he introduced the two to each other, & that he was moving on & dating other people as well.
TMZ has reported that Safaree Samuels is now dating K. Michelle:
According to our K. Michelle sources, she and Samuels (who did not take the breakup with Nicki well) have been getting much closer lately … talking and texting every night.

We're told the duo spent two hours together in the VIP area of NYC club Stage 48 on Valentine's Day — and Samuels followed up this week by sending a bouquet of sunflowers … her favorite. 

Our sources say they're not official, meaning exclusive … just yet — but this video K. Michelle posted of herself twerking to Safaree's new song has to count for something!
Once the video of K. Michelle twerking to Safaree's new cut got out & caught Nicki's attention, she took to the public & called K "thirsty". Meek Mill's baby mother also caught shade after liking one of Safaree's pictures on Instagram. I imagine the photo posted of Safaree sending K flowers after her surgery only added fuel to the fire too. This is HILARIOUS, but what's up with all these "grown people" being so petty? Ha!