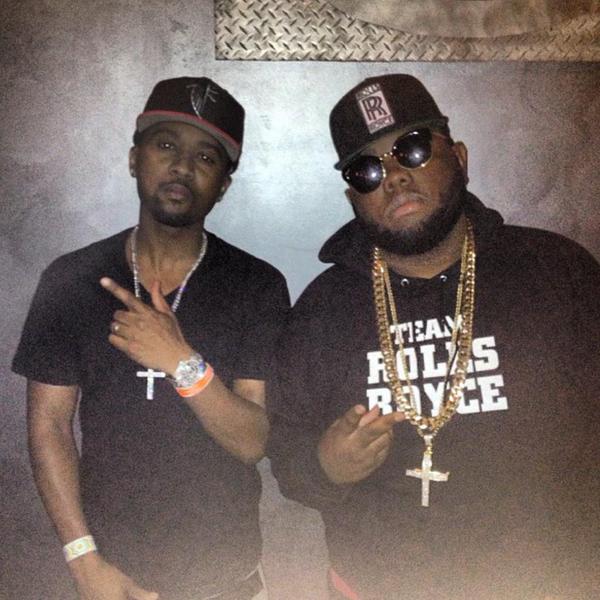 Isn't it a joy to see how Hip-Hop affects the masses? In this case, maybe not so much. So So Def rapper Royce Rizzy copped himself a lawsuit from Rolls-Royce luxury car company for using their name; they want it to stop, according to TMZ. It is said that they are specifically suing him for selling t-shirts that read "Team Rolls Royce."
Apparently they've reached out to the Atlanta-based emcee before about this matter, in the form of cease & assist letters. After those letters came to no avail, they were forced to take it into judicial matters.
Rizzy claims to have never received a letter from the company, & no longer sells the shirts anyway.
Even with that being the case, the rapper hosted a NYE party this year under his former stage name "Rolls Royce Rizzy" & prior to that, he was spotted in a flick on Instagram wearing a hoodie that read his controversial slogan.
He still uses a twitter account under the username "@RollsRoyceRizzy", but on January 3rd, he tweeted from that account making it clear that he was dropping "Rolls" from his name, & linked his fans to his new account. Label boss Jermaine Dupri said that he made Rizzy drop "Rolls" from his name before publicly backing him because he knows how funny things get in the industry.
I know how business works.
Politics as usual.
© 2015, Niyah Nel. All rights reserved.