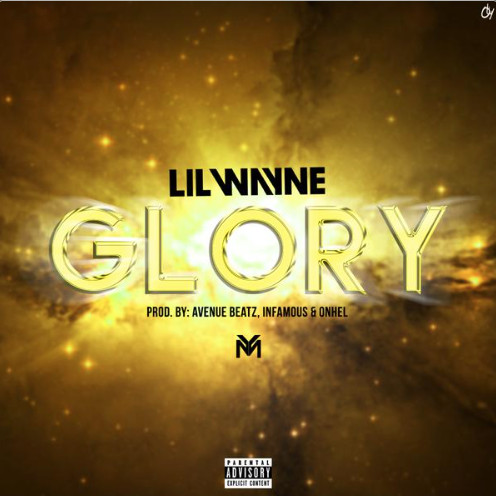 Tidal nabbed another one. If you STILL don't have a membership with your boy HOV & his newly acquired streaming service, maybe his latest move will bring you on board.
Lil Wayne just exclusively released a brand new record entitled Glory through TIDAL. Produced by the likes of Avenue Beatz, Infamous and Onhel, Tunechi brings a very familiar sound back with this release. Many will go on to say that Glory reminds them of Lil Wayne when he was known as "Weezy". Your ears will articulate the feeling far better than words ever could.
I strongly advise you to subscribe to TIDAL to hear this new banger. No word on whether or not this will live on either of his upcoming albums, but I'll go on record to call this his reintroduction.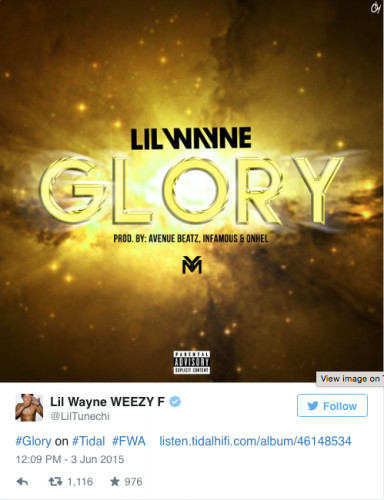 © 2015, Niyah Nel. All rights reserved.