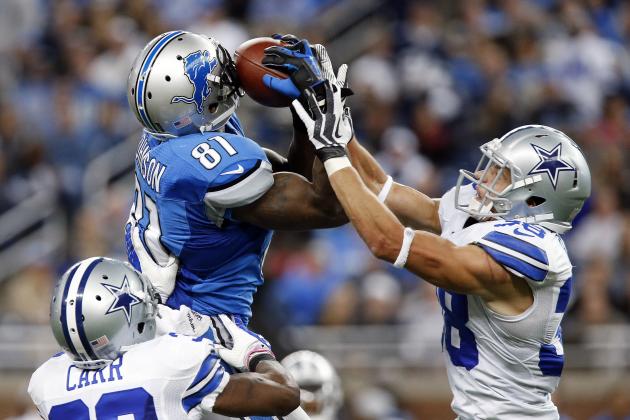 In the second game of the 2015 NFL Wild Card Sunday, the Dallas Cowboys will host the Detroit Lions. The Dallas Cowboys won the NFC East and many so called experts believe this is their year, I don't think so. The Detroit Lions have struggled at times but in what will be a homecoming for Lions quarterback Matthew Stafford, I believe the Lions are ready to shock the world.
Look for the Dallas Cowboys to struggle running the ball today and for Tony Romo to fold under the pressure of the postseason. DeMarco Murray will rush for under 100 yards today and Dez Bryant will be limited to under 70 yards receiving.
I expect the Detroit Lions to come out the gates with a balanced rushing and passing attack but to have a few big plays in the air that will help the Lions win the game. Look for Stafford to pass for over 300 yards and 2 touchdowns passes and for the Lions rushing attack to gain over 150 yards on the ground.
Lions 34  Cowboys 17
© 2015, Eldorado2452. All rights reserved.