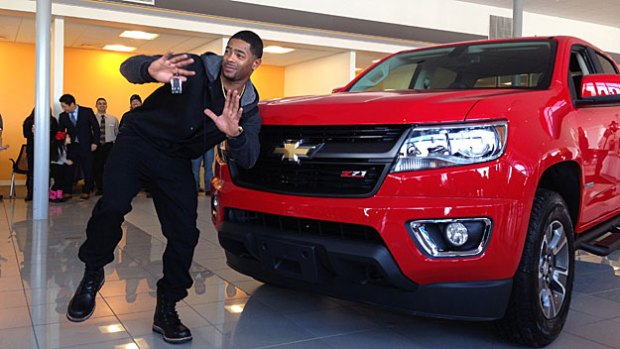 Much was made about Tom Brady being named the Super Bowl 49 MVP and receiving the truck Chevrolet gives the Super Bowl MVP. Many felt that Patriots cornerback Malcolm Butler, the man who picked off Russell Wilson in the end zone to stop the Seahawks from winning the game should've been named the MVP and should've drove off in the new truck. Welp, Chevrolet heard that message loud and clear.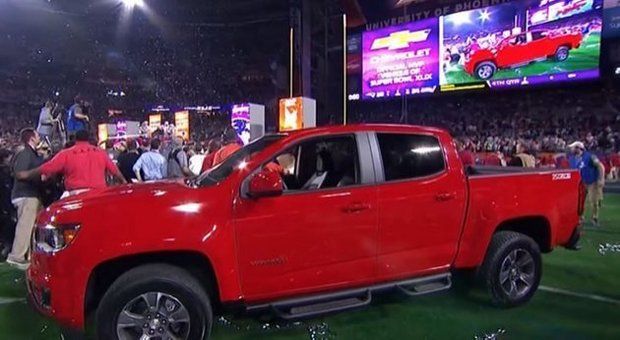 According to ESPN, 
Super Bowl hero Malcolm Butler smiled to the cameras and reached out his hands to mimic an interception in front of the new red Chevrolet Colorado truck he received Tuesday.

It was a lighthearted moment as Butler happily took ownership of the truck thanks to New England Patriots quarterback Tom Brady's generosity.

Brady, as the MVP of Super Bowl XLIX, was supposed to drive away with the truck. But Brady asked Chevrolet if Butler could have the vehicle instead, and the official presentation took place Tuesday about eight miles north of the team's home stadium at a car dealership.

"Tom is a great guy for doing that," Butler said. "We had a meeting, and he was just like 'Congratulations on the big play. You can get the keys to that truck.' … I couldn't have done all that without my teammates, so I'm just thankful to have the truck."

Butler was asked if he's a "truck guy." He sparked laughter among the assembled media when he replied, "I think I am now."

Taking the truck won't come free to Butler. If he makes the Patriots next year, he will be in the top tax bracket and will pay more than $15,000 in federal and state income tax on the truck, according to Robert Raiola, an accountant who specializes in sports tax management at O'Connor Davies in New Jersey. That's based on the truck's fully loaded retail value of about $35,000.
Stay tuned to HHS1987 for all your sports news.
© 2015, Eldorado2452. All rights reserved.