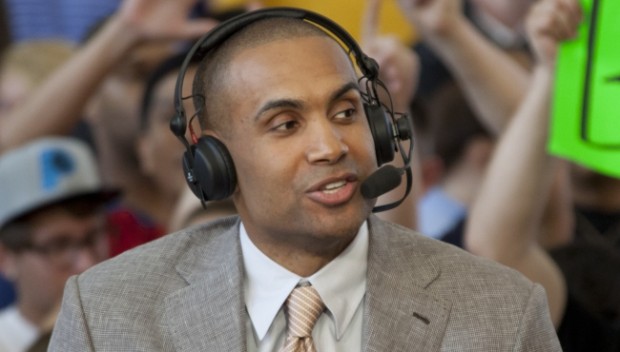 This has been an interesting season for the Atlanta Hawks. Despite winning 19 of their last 21 games and owning a record currently of (26-8), reports have surfaced about the Atlanta Hawks being for sale and a few big names have stepped up and shown interest in buying the team. Former NBA greats Grant Hill, Dikembe Mutombo and Chris Webber as well as former Toronto Raptors executive Bryan Colangelo have all shown interest in purchasing the Hawks.
According to the Atlanta Journal Constitution's Chris Vivlamore: Here are a few more names that could have their names in the running to purchase the Hawks.
* Jason Levien. The former Memphis Grizzlies CEO left the organization in May. He is a co-owner of the MLS franchise D.C. United.

* Steve Kaplan: The Los Angeles-based investor joined Robert Pera's group as a limited investor to purchase the Memphis Grizzlies. He has reportedly made attempts to buy baseball's San Diego Padres and Los Angeles Dodgers in recent years.

* Sheldon Adelson: The billionaire businessman is the chairman and CEO of the Las Vegas Sands Corporation.

* Bryan Colangelo: The former President and CEO of the Toronto Raptors. The son of Jerry Colangelo, he was the NBA's 2005 and 2007 Executive of the Year.

* Grant Hill: The former NBA player and current analyst joined Antony Ressler and Bruce Karsh with a $1.2 billion failed bid to by the Los Angeles Clippers. Hill deflected questions about his interest in the Hawks during a recent segment on NBA TV.
Hopefully whoever does purchase the Hawks realizes the teams presence here in Atlanta and doesn't look to sell the team. Stay tuned to HHS1987 for all your sports news.
© 2015, Eldorado2452. All rights reserved.