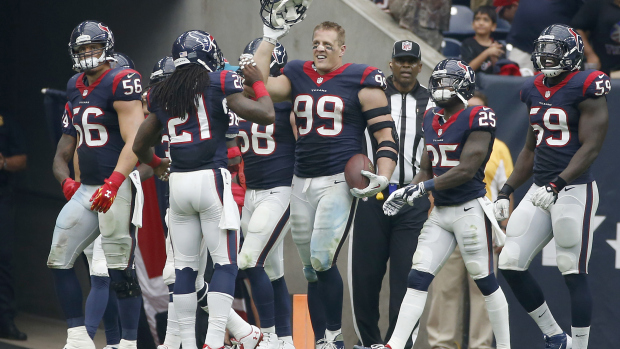 The 2015 NFL Season is right around the corner and with many teams OTA having started already, we now know who will be featured on HBO's hit series "Hard Knocks". Just moments ago, HBO released information stating that the Houston Texans have been selected and will be featured on the show.
According to ESPN,
 The Texans will be the next subject of HBO's documentary series "Hard Knocks," according to multiple sources.

The team is expected to make an announcement soon. This marks the first time the Texans are the subject of the show, which dates back to 2001.

Houston and its star J.J. Watt made a cameo on the show last season when the Atlanta Falcons were the headliners. The Texans hosted the Falcons for joint practices during training camp.

The show has featured the Ravens, Chiefs, Jets, Dolphins and Falcons one time each. The Cowboys and the Bengals have each been featured twice.

Teams have the right to refuse the show if they have a new head coach, have been to the playoffs in the past two seasons or if they have been the subject of the show in the past 10 years. The Texans fit none of those criteria.
This series should be interested with the floods that the Houston area recently suffered. The Texans most likely will play a huge part in the rebuilding of that area. Stay tuned to HHS1987 for all your sports news.
© 2015, Eldorado2452. All rights reserved.