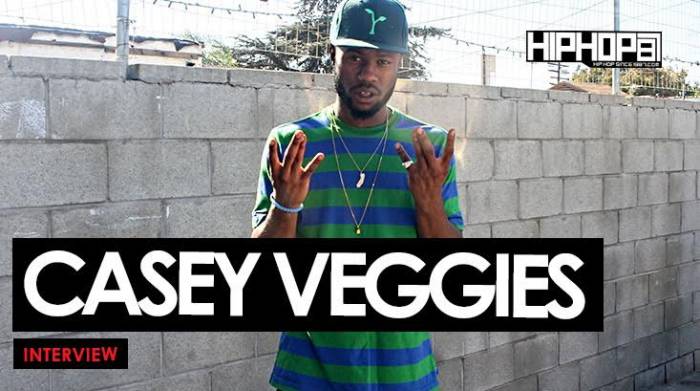 Vested In Culture/ Epic artist and Inglewood native Casey Veggies' movement has been growing with every move he makes so while in California it was only right for us to catch up with him. We caught up with Los Angeles hip-hop artist Casey Veggies in his neighborhood of Inglewood to see just what he has in store.
Fresh off of a busy weekend in Los Angeles during the 2015 BET Awards weekend, Casey Veggies spoke with us on what he has been working on and much more. As Casey puts the finishing touches on his upcoming album 'Live & Grow', he gave us a few exclusive details on what he calls "a true heartfelt album". Looking to display his grow as a person and an artist with this project, Casey explained this album will show us the evolution of him as a man. Working with Dom Kennedy, Tyler The Creator, BJ The Chicago Kid and more, Casey explain the album will be a audio version of the popular Inglewood based film 'The Wood'.
In his spare time, Casey has been exploring other roles and he recently took on an acting role in the film 'DOPE'. Playing himself and performing during a party in the film, Casey Veggies explained how the film 'DOPE' showed the world the true culture of Inglewood.
Looking to continue to spread his sound and present his new album to the world, Casey also spoke to us about his clothing line/non-profit organization "Peas and Carrots". Detailing why health and growth is so important to him and his movement, Casey explained the concept behind his "Peas and Carrots" brand and his plans for the future!
The interview was conducted by HHS1987's Eldorado. The interview was shot by HHS1987's BrianDaDirector.
Follow On Twitter/Instagram:
@CaseyVeggies
@HipHopSince1987
@Eldorado2452
@BrianDaDirector
© 2015, Eldorado2452. All rights reserved.