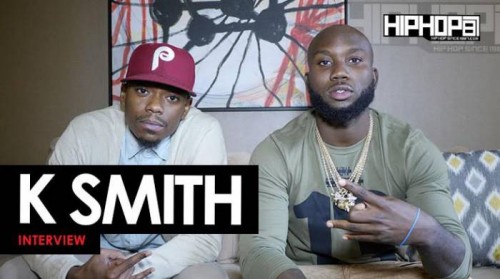 HHS1987 recent sat down with rap artist K Smith to get the scoop on what he has been working on. K Smith spoke on his recent moves and working on his upcoming project 'Westside 2x'. With features from Ty Dolla, Lil Durk, Meek and Omelly, K Smith discussed working on 'Westside 2x' at his Uncle Will Smith's studio in Los Angeles, previewed some of his upcoming music and the advantages of recording with Will Smith.
Spending much of his time recording in Los Angeles, K Smith spoke on the music scene in Los Angeles and what he has learned while being on the west coast. Discussing how Philly's movement is big on both coast, K Smith spoke on Philly's influence in music overall, working on a upcoming film with Meek Mill and Will Smith and much more.
Before concluding the interview, K Smith spoke on his upcoming plans as well as possible working with his cousins Willow and Jaden Smith in the future.
Follow us on Twitter | Instagram
@KSmith215
@HipHopSince1987
@EMoneyBeatz | @BeatEmUpMoney
@RickDange
© 2015, Eldorado2452. All rights reserved.