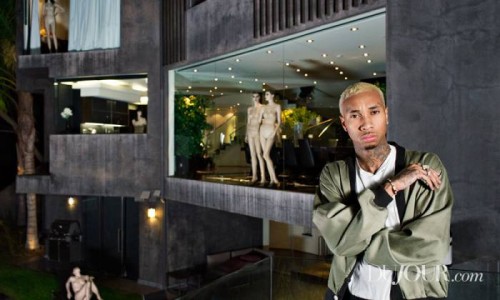 The "King of Dopeness" – as he dubs himself – drops the streetwear and gets dapper in some high fashion threads for DuJour Magazine. The photoshoot for the magazine spread even included some naked mannequins – that sported Kylie Jenner-inspired hairstyles – of course.
I'm sure in the world of "high fashion" these images are seen as a work of art, but for the regular ole' Hip Hop fan, they kind of look creepy. Maybe even a little "sus." Why are you caressing a mannequin's chin, Tyga?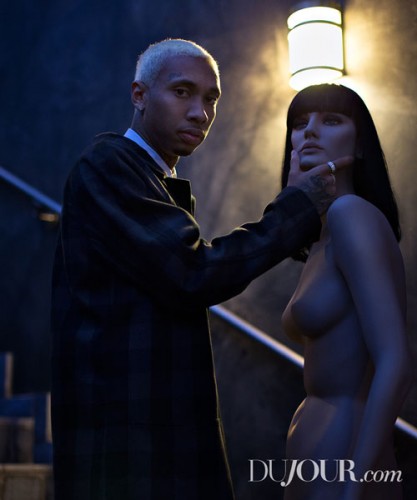 Better yet, why are you filming one while she's naked on a pool table?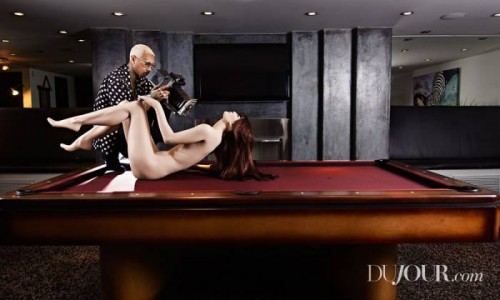 Never knew a referee jacket was considered "high fashion."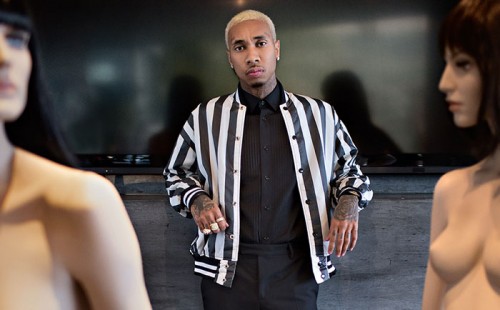 Check out the FULL story & the rest of the photos here.
© 2016, MariaMyraine. All rights reserved.