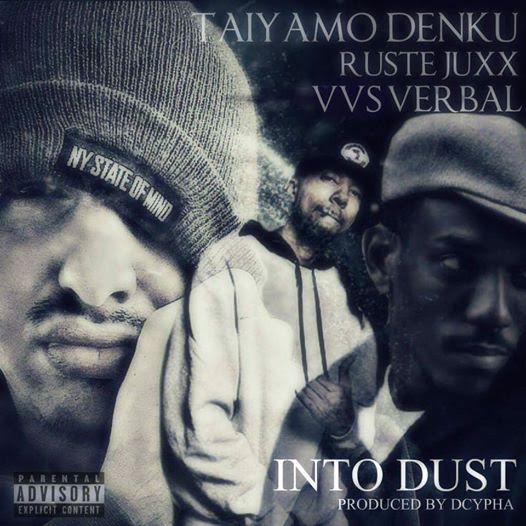 The spirit of Sean P looms over Taiyamo Denku and Dcypha's latest single, "Into Dust", featuring Buck Town USA's VVS Verbal and Duck Down Records own, Ruste Juxx.
Back on August 8th of 2015, Hip Hop lost one of it's most noted lyrical soldiers when news broke that Sean Price had passed away. To add to the sorrow, it seems as though the Hip Hop genre is losing it's way from the path it ought to journey down. Thankfully, we have artists such as Milwaukee's Taiyamo Denku who strive to preserve the very core of what the culture embodies. Today, the Midwest monster debuts "Into Dust", featuring VVS Verbal and Ruste Juxx, two of P's close friends and associates.
The song opens up with a clip from "John 3:16" that features esteemed actor, Denzel Washington. As the song then begins, listeners are treated to nothing but brolic bars of brute, a showing that would make P himself proud. Australian producer/DJ Dcypha delivers what could arguably be some of the most adrenaline filled cuts we've heard this year as he closes the song out with some Sean P samples from an upcoming Cypha Den Music single. If you love Hip Hop, this song's for you.
© 2016, @BWyche. All rights reserved.